About Short Layers
Layered haircuts are an excellent option for any hair length that is longer than a crew cut. They are highly versatile and can easily be adjusted to any hair type and density. They are well suited for short hairstyles too. The critical point in a layered cut is how you stack the layers, which directly affects your style. To get inspired, ask our professional stylists for their opinion the next time you visit IGOR M SALON. So, go edgy, chic, and layered this season!
Today's short layers holds steady as one of the most stylish of men's cuts. This layered cut creates a cool dimension and texture in a lightweight, easy to style look. Longer layers make for a smooth lift; on the other hand a shorter version can be spiked and sporty. By pairing tight sides with longer layers, the cut can be tailored to best suit your face shape and styling preferences. Short Layers is a flattering cut for all face shapes. It can be quickly styled for daily wear or made into more statement-worthy looks with the right products.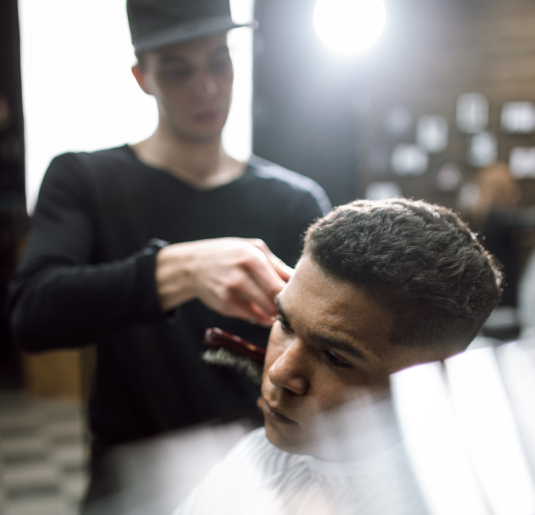 Why should you choose Short Layers Hairstyle?
Short is unbearably sexy! Short Layered haircuts can provide the desired change to many different hairstyles, no matter your traits or preferences. There are no limitations to have your hair chopped in layers. Therefore, you should go for a Short Layered hair style through our salon's professional stylists.
The most significant benefit that the short layered hair men enjoy is the super low maintenance. With this short hairstyle, you can get ready to go out at any moment. You only have to get this haircut once, and you can be like that for days before the next cut.