Color Correction Hair Makeover Services For Men
IGOR's Color Correction hair makeover process is performed by our color expert stylists to correct any damage caused by a color service gone badly. This could mean that you wanted to be honey blonde and ended up being platinum blonde hair or something as drastic as a chemical being left on your hair too long, and the hair is damaged and breaking. Our color expert hair stylists can correct your color disaster and send you on your way with healthy, beautifully & trendy colored hair.
Color Correction hair makeover may take several visits, and therefore prices may vary, as the cost is determined by the amount of work necessary to achieve the desired result. Please note that the number of visits cannot always be determined until the process is started, but we encourage all clients to come in for an initial consultation to discuss your options.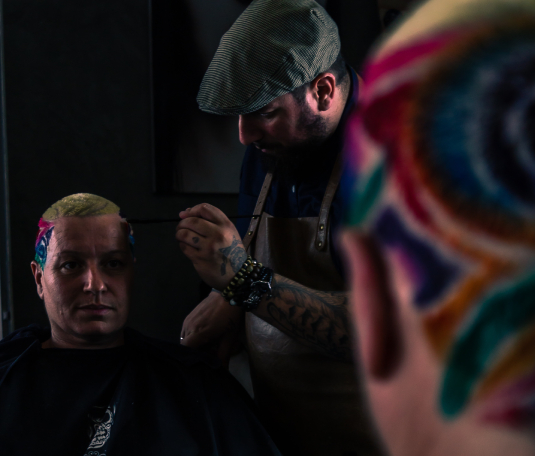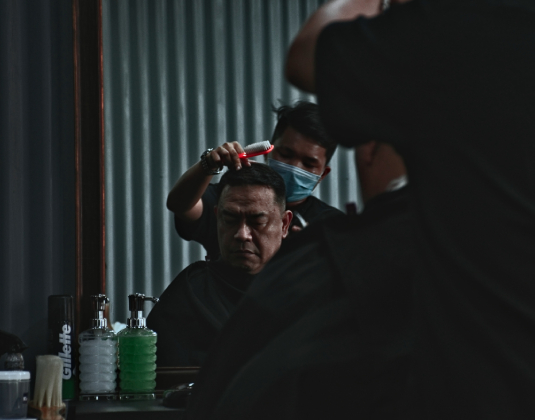 How Long Does a Color Correction Hair Makeover Service Take?
The Color correction hair makeover process varies due to the specific nature, as well as the current condition of each hair type. For some situations, additional visits may be required depending on how much you want to tone or color-correct the hair. Going light blonde on dark hair is a process and usually requires more than one visit to the salon, especially if there is previous artificial color on the hair. Going darker on blonde requires the same attention and may also require multiple visits. A consultation with one of our experienced stylists is significant to determine if the results you are looking to achieve are attainable.
We always correct with Confidence
Corrective hair coloring requires knowing what will happen. Exact mixing, texture, and placement are all critical factors in hair color. An experienced colorist knows special lighteners are necessary for different techniques like balayage or platinum looks. Balayage is a method of highlighting where lightener tapers away from the root in natural-looking highlights. This technique is also commonly used to achieve variations of the well-known ombre or natural blonde look. You can learn more by reading about our balayage services.
Other Men's Hair Makeover Services You Must Try At IGOR M Salon