About Updos
Once you start playing with different up hairstyles, you will probably be hooked. There are countless variations, but styling always begins with the decision as to whether the overall impression should be sleek perfection or casual nonchalance. Finding the right style for your hair length is also imperative.
Updos are a great way to wear your hair when you want it to look sophisticated, classy, elegant, but also practical and out of your face. Hugely popular for weddings and formal events, there are even more casual variations of updo hairstyles you can adapt for day-to-day errands. Here we will take a look at some of the best updo possibilities for all different hair lengths and textures, and give tips on how to style them.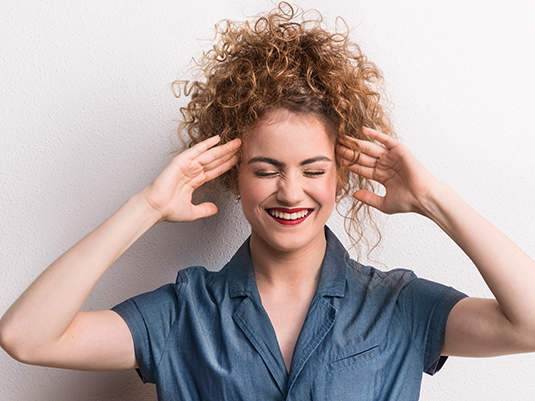 Easy updos for everyone
There are so many different occasions in which easy updo hairstyles are the perfect look to go for. Still not convinced? Here are four reasons for giving hair updos a try:
Styling updos is simple and easy. Within minutes, you can completely change your look.
Updos make it possible to wear your hair loose without having to brush your hair out of your face over and over again.
Pulling up your hair into an updo can help show off jewelry, such as earrings or necklaces.
Updo hairstyles make your face appear longer and slimmer. If you have a square or rectangular face shape, then consider getting thick side-swept bangs to lessen the impact of a broad forehead.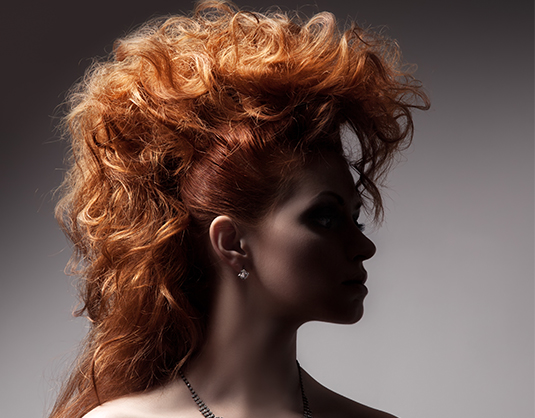 Top styling tips for updos
We give your updo higher volume by teasing the hair at the crown of your head and in the upper back section. Then we apply hairspray to the teased hair to ensure it maintains its volume and keeps flyaway strands at bay. Finally, a tail comb or brush is used to shape your hair into the finish you want and pin it up. At this stage, do not comb or brush your hair.
There are many different ways to pin up the hair. Bobby pins, slides, hair grips, or crossed hairpins are best suited for thin hair. If you use a small band to hold your gathered hair, you may choose to pull out a tiny section of hair and wrap it around the band to hide the appearance of it and offer a smooth and complete finish.