About Brush Back with fade
Are you a guy looking for a new hairstyle, but not sure what to pick? If so, there's just a chance the fade haircut could well be what suits you best. This trendy and fashionable hairstyle has numerous different styling options to choose from and leaves room for your creativity and expression. Men's fade hairstyles can be tricky to pull off, but our team of professionals at IGOR's will be able to manage it easily.
Many styles today are characterized by a ton of volume on top and short sides. This brush up fade offers something familiar and classy, and it's an excellent choice if you like this general type of style. If your thick hair is tough to tame, the brush back will give you control and bring your hair to life. By creating short layers on top to bring down the bulk and clipper cutting the sides and back, a versatile style is created that's easy to maintain. Whether you like to wash and go or take time to use the blow-dryer, this is a cut that can be styled messy or neat, depending on the day.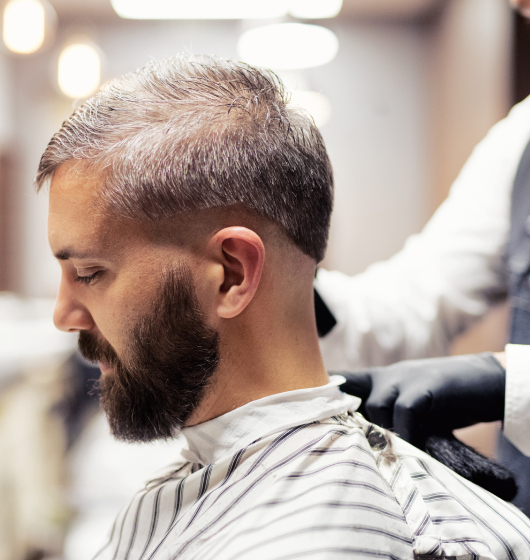 GOOD FOR
Curly, Thick, Wavy, Texture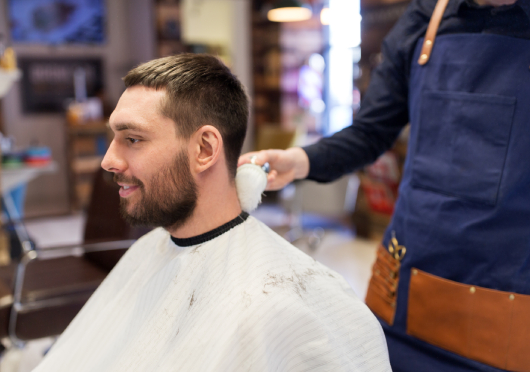 Why a fade haircut will suit you best?
Male celebrities like Brad Pitt, Zayn Malik, and David Beckham have all worn various types of men's fade hairstyles with great success, but you'll have to keep in mind that this style usually requires frequent trips to our salon to keep it in check. As your hair grows, the fade will be less prominent, and the scissors and clippers will need to be brought out again roughly every three weeks. There are so many options when it comes to fade haircuts for men. It will surely suit anyone who is seeking either a professional or casual style. One thing's for sure, and it's easy to look great with this on-trend hairstyle.