Taper Fade: Low, Mid, High, Long, Curly, Waves Taper Fade Haircut
A taper fade haircut is one of the most recognizable, iconic methods in the world of hair. It's stayed for so long because of its timeless look, immaculate style, and versatile appearance. It's an awesome style for casual and formal situations, so whether you work in an office or at home, it'll suit you nicely.
It's all about the transitions with the timeless taper fade. The hair is clipper cut, and made gradually shorter, until it reaches the ears and neckline. The front hairline can be lined up to give it a very finished look. The taper fade is a detailed cut that's great for naturally textured hair. A no-fuss option for the guy who likes to wash and go, this cut will look clean and sharp every day.
A taper fade goes from nothingness into a blended length. The taper starts from the nape of the neck and extends to the parietal ridge, gradually getting darker as it gets higher.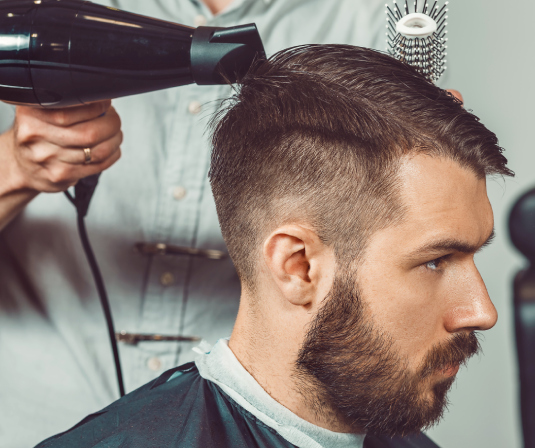 How to Get the Taper Fade Haircut?
The standard taper fade is comparable to the classic taper haircut. The hair is longest on top and fades down the back and sides. You can specify how gradual you want the taper to be. If you need some additional information, please come and visit our salon. It's the best place in White Plains, New York where you can get all your doubts cleared.
Taper fade is a crowd-pleaser
It's clean, classic, and versatile. It's sharp, but not severely so, meaning it'll work as well at your desk as when you're off-duty.