Single Process & Half Highlights in White Plains, NY
A single process doesn't damage your hair but turns your dull hair into something shiny and vibrant. Partial highlights (like Rosie Huntington-Whiteley's) are often placed around the face for a brightening or framing effect.
A partial or half highlight is a service that applies highlights to only a part of your head. Highlights are placed typically on the Mohawk section of your head. Although some stylists consider a partial highlight to be the top​half, the top and side sections of your head, leave this to our discretion. We at IGOR's will guide you about single process & partial highlights based on your look.
Partial highlights can be very natural looking. They are designed to lighten the hair similarly, like the sun would lighten your hair. Although a single process & a Half highlights service can be dramatic and bold too if you place a few, heavy highlights in one specific area of your hair.
We at IGOR's are experts of 'Highlighting' hair.
Partial highlights are the most commonly used highlighting service and are great when you are looking to add a little something to your hair. This technique is done by using Foils or Balayage, where the highlights are placed mostly around the face and the top of the head. Partial highlights will add another dimension to your hair by leaving the underside of your hair natural (or with a base color through a single-process color service). This will give your hair a thicker, fuller appearance.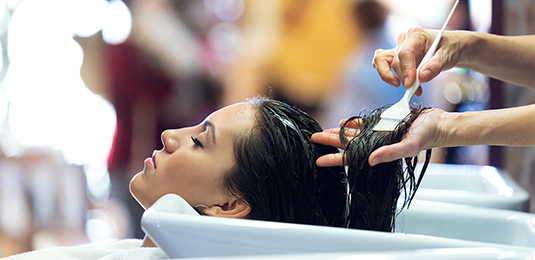 Benefits of Half Highlights
1) Limited potential damage because it bleaches fewer strands of hair.
2) They can be more affordable than getting full highlights done.
3) They can be placed where you want to make it look like the sun naturally lightens the front sections of your hair.