Full Back Waxing
Back waxing at Igor M Salon, for men is notably common. Men often tend to remove their back hair to please themselves, and sometimes it's due to pressure from others. In any case, men from all different types of backgrounds and walks of life are choosing to get rid of their back body hair.
Igor M Salon's Back Waxing treatments for men are for those who want a smooth, hairless back. Our skilled waxing technician employs a warm wax formula from the bottom of your neckline to your waist. Paper strips are then used, which are quickly and professionally removed. You will be excited at how sleek and soft your back appears, how great it looks, and how different wearing a shirt feels.
Get rid of your unwanted back hair and make an appointment now at the best waxing salon in New York City.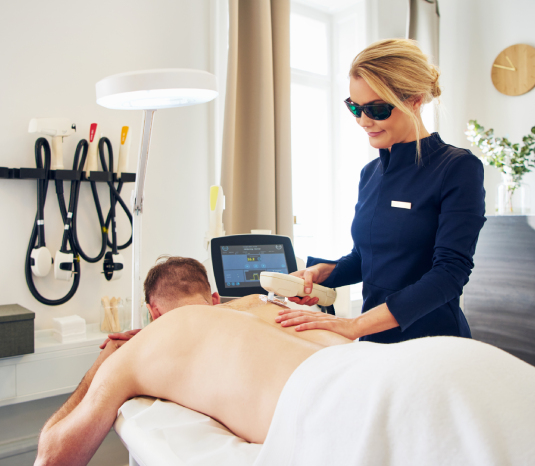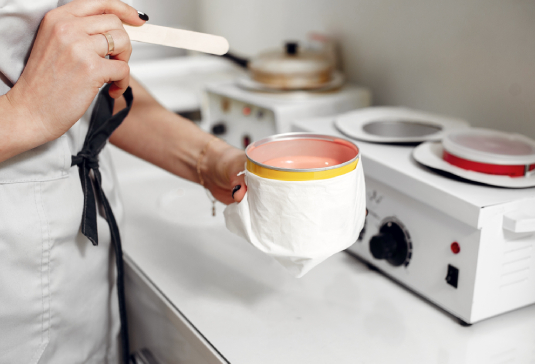 Why should you prefer Igor's professionals for Full Back Waxing?
You could save money by having a friend wax your back at your home, but there are good reasons to seek out an Igor's professional.
First, our experienced aesthetician at Igor M Salon exactly knows how to remove the hair with the least amount of trauma to your skin. There probably will be less redness and ingrown hair with professional service. Also, by removing hair from the root and not just breaking it off, the results are likely to last longer. You also receive a bit of a massage with an after-wax calming lotion.
What to Expect:
The reality is you're likely to feel some pain, but how much it hurts will depend on your pain threshold. Remember, it does get lighter and gentle as you continue to use waxing as your go-to hair removal method.
Tips and Precautions:
With any waxing service, make sure to tell our aesthetician if you're taking oral acne medication, using topical treatments on your back (like Retin-A), or any type of scrub with strong exfoliating products that contain salicylic acid, white willow bark, or glycolic acid.
It's best to avoid direct sun and tanning booths a couple of days before and after your full back waxing service. Keep a bump-fighter on hand in case ingrown hairs start to sprout.
Show off those exposed muscles to our professionals and make your follow-up appointment to stay hair-free!