About Shoulder waxing
Shoulder waxing is typically a service that goes hand in hand with a neck wax. Not having to deal with that unwanted hair for a month is addicting! It's a fast & simple process which, over time, will lead to lighter & thinner hair growth.
Our experts at Igor M Salon always practice the wax in the direction of the natural hair growth so it won't get broken off in the process. This allows the hair to be successfully pulled from the root & keeps it from growing back for a more extended period. It also helps the service to be less painful since we are not pulling out hairs from different directions.
It also ensures the hair will be blended in properly, so you aren't left with a weird waxed hairline. All of our Estheticians at Igor M Salon are highly trained & licensed.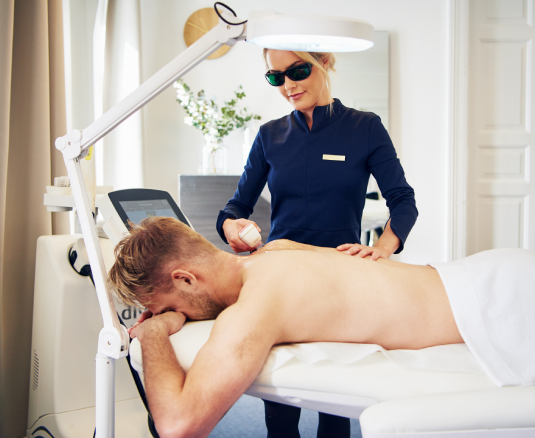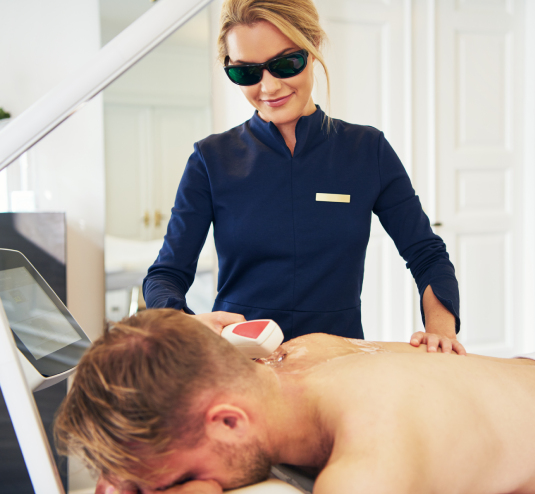 About Neck Waxing
Neck Waxing at Igor M Salon can be really beneficial. A lot more men are now turning to neck waxing instead of just getting it trimmed every time they go in for a haircut.
They also enjoy not having to deal with that annoying stubble that happens when you shave. Can you imagine how hard it would be to try to shave that area? The results of waxing at Igor M Salon are much more effective & less hair will grow back each time you get it waxed. Waxing is much faster & lasts so much longer. As long as the hair is 1/4th of an inch long, we can help you.
For immediate neck waxing or any other body waxing in White Plains, New York, click here.
Give us a call if you have any questions or would like to set up an appointment for shoulder or any other body waxing service in White Plains, New York. Whether the hair bothers you or if you are doing it for a partner, Igor M Salon has you covered!